While ginger ale was invented in Ireland in the 1850's, Canada's claim to fame was the invention of dry ginger ale in the 1890's.
Scroll down for full recipe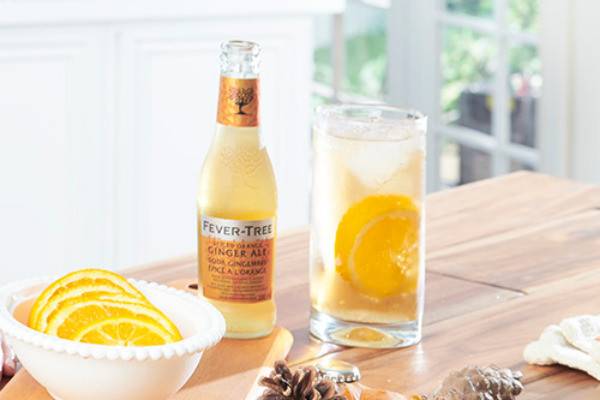 True ginger ale is less common these days as it is the older style "golden" ginger ale, which is darker in colour, generally sweet to taste, with a strong ginger spice flavour. The drink rye and ginger gained popularity during prohibition when spirits were not always so easy to drink. Although often times the rye came from Canada through bootlegging, the drink itself actually originated in the United States.
Rye & Spiced Ingredients
Rye & Spiced
Fill a highball glass full of ice cubes and pour in the measured whisky. Slowly pour in the Fever-Tree Spiced Orange Ginger Ale, give a gentle stir and garnish with a fresh slice of orange
Mixers: Spiced Orange Ginger Ale
Spirits: Canadian Club Rye Whisky
Tastes: Full-flavoured warmth