Ingredients
150ml of Fever-Tree Italian Blood Orange Soda Water
50ml of Campari
Plenty of fresh ice
Orange Wedge
Mixing Method
Here are three simple steps to make the perfect Campari Spritz:
Step One: Fill a Copa or large wine glass with ice cubes.
Step Two: Add the Campari.
Step Three: Pour in the Italian Blood Orange Soda. Garnish with an orange wedge.
You can also add some sweet vermouth if you like yours a little stronger...
Learn More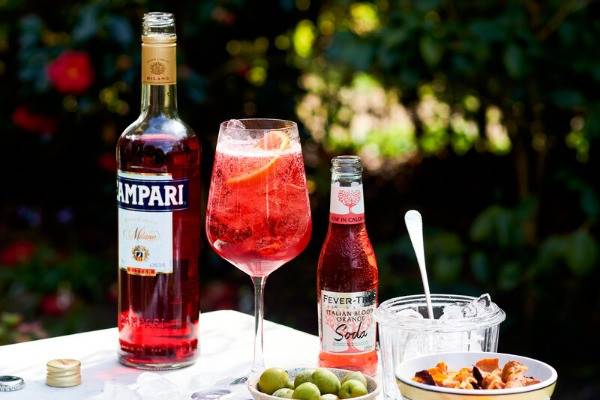 Our simple take on the classic Negroni Sbagliato, using our Italian Blood Orange Soda to lengthen and lighten this cocktail.