Ingredients
100ml Fever-Tree Espresso Martini Mixer
50ml Vodka
Plenty of Ice
Watertight container (cocktail shaker, protein shaker, etc)
Coffee Beans (optional)
Mixing Method
Making the perfect Espresso Martini at home every time couldn't be easier.
Step one: Fill your watertight container 3/4 full of ice.
Step two: Add 100ml Espresso Martini Mixer and 50ml Vodka.
Step Three: Seal and shake for 15 seconds.
Step Four: Strain into your favourite glass, and if you like, garnish with coffee beans.
Top Tip: Shaking your drink for 15 seconds creates a beautiful foam and makes sure it's cold.
Learn More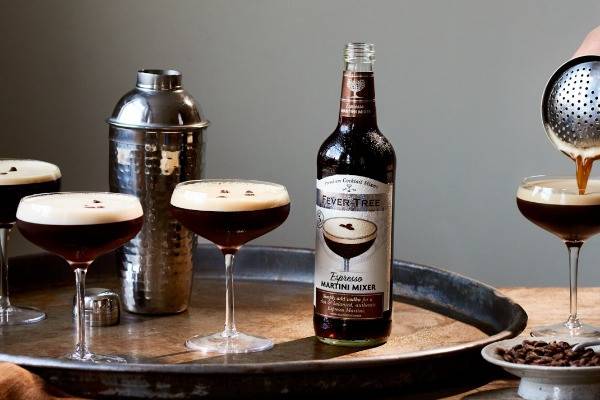 The Espresso Martini is a worldwide classic, rich & smooth the simple combination of Vodka & Coffee is a beautiful one and now couldn't be easier or quicker to make at home. We've created an Espresso Martini mixer using the finest Kenyan Coffee extracts and notes of Vanilla, which when shaken with Vodka makes a delicious authentic Espresso Martini.