Crisp, zesty limes and complex, floral yuzu come together for a one-of-a-kind, refreshing taste.
Scroll down for full recipe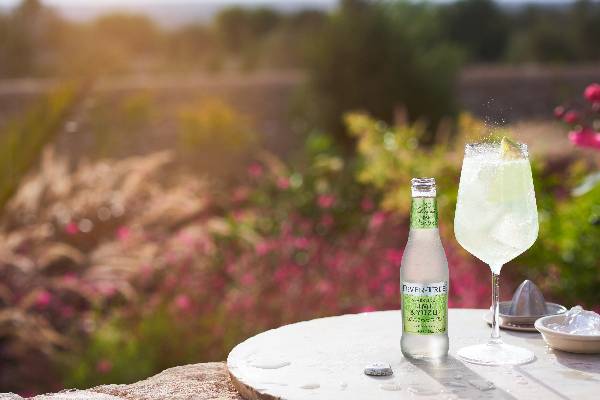 The Spritz serve is typically time-consuming to make, with three or more ingredients (such as wine or Prosecco), but Fever-Tree Sparkling Lime & Yuzu simplifies this process, adding an exotic twist. It further celebrates the Spritz occasion so that everyone, from home bartenders to bar pros can easily make a lighter, sophisticated, quality drink with only two ingredients and a garnish.
Sparkling Yuzu Spritz Ingredients
3 parts Fever-Tree Sparkling Lime & Yuzu
1 part Grey Goose Vodka
Lime for Garnish
Sparkling Yuzu Spritz
Add vodka to a highball glass, add ice and top with Fever-Tree Sparkling Lime & Yuzu. Garnish with a lime slice.
Mixers: Sparkling Lime & Yuzu
Spirits: Grey Goose Vodka
Tastes: Fruity and delicious