Ingredients
150ml of Refreshingly Light Indian Tonic
50ml of a Pentire Seward
Plenty of fresh ice
Fresh lime wedge
Mixing Method
Here are three simple steps to make the perfect P&T:
Step One: Fill your glass to the top with large ice cubes – the more ice, the longer your drink stays refreshingly cool.
Step Two: Pour over a measure of Pentire (1/4) followed by the Fever-Tree Refreshingly Light Tonic Water (3/4)
Step Three: Add lime garnish to finish and enjoy
Learn More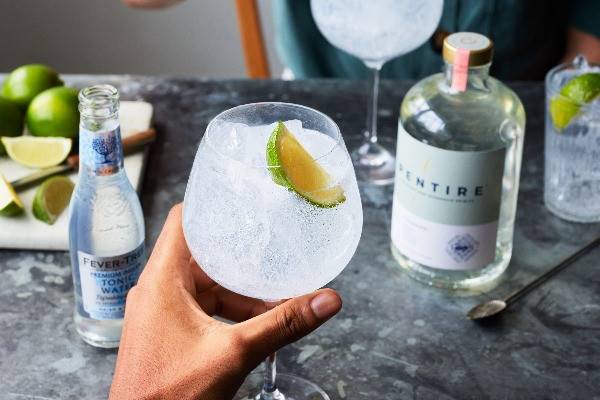 Invigorating and replenishing. Pentire seaward has bright and zesty grapefruit citrus top notes it pairs perfectly with our refreshingly light tonic water.