Ingredients
150ml of our Limited Edition Passionfruit & Lime Tonic Water
50ml of Hendricks Gin
Plenty of fresh ice
Lime Wedge
Mixing Method
Here are three simple steps to make the perfect gin and tonic:
Step One: Fill your glass to the top with large ice cubes – the more ice, the longer your drink stays refreshingly cool.
Step Two: Pour over a measure of gin (1/4) followed by Fever-Tree Limited Edition Passionfruit & Lime Tonic Water (3/4)
Step Three: Add a wedge of lime and enjoy!
Learn More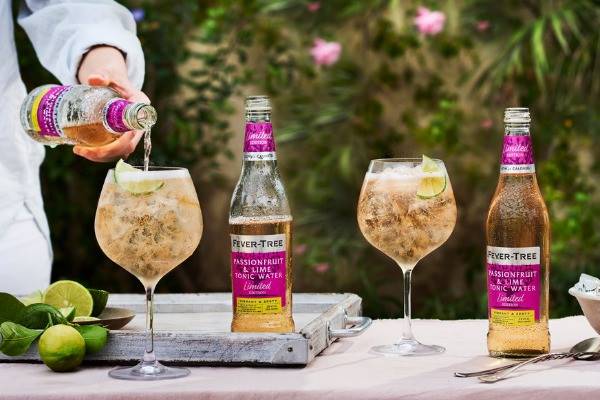 Refreshing, fruity and vibrant, Passionfruit & Lime is crafted by blending Ecuadorian Yellow Passionfruit, a touch of zesty Tahitian Lime and our signature Quinine from Central Africa.