Quick version of a traditional sangria, without any sacrifices to quality and flavor.
Scroll down for full recipe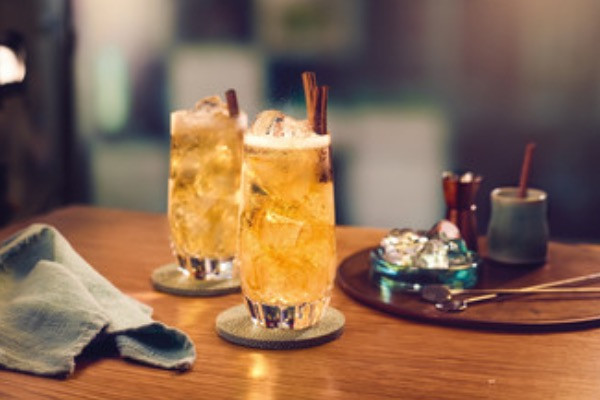 You won't find the traditional red wine in this sangria, but a healthy pour of rum and a bright pop of orange-forward aperitivo bitters more than make up for its absence. The three types of ginger used in the Fever-Tree Spiced Orange Ginger Ale are responsible for the fresh green, chocolatey, and earthy flavor of this aromatic and spicy long drink
Spiced Sangria Ingredients
2 ounces Bacardi Superior Rum
1 ounce Aperol
Fever-Tree Spiced Orange Ginger Ale
Garnish: cinnamon stick, orange wedge
Spiced Sangria
Add the rum and Aperol to a Collins glass, then fill the glass with ice cubes.
Top with Fever-Tree Spiced Orange Ginger Ale.
Garnish with a cinnamon stick and orange wedge.
Mixers: Spiced Orange Ginger Ale
Spirits: Appleton Estate Signature Blend, Bacardi 8 Year Dark Rum, Captain Morgan The Original Dark Rum, Mount Gay Eclipse Dark Rum, Plantation Pineapple Stiggins' Dark Rum
Tastes: Full-flavoured warmth