#1 MIXER BRAND BY VALUE IN THE UK ON & OFF-TRADE CHANNEL
"The last 12 months have seen Fever-Tree strengthen its global leadership position and in doing so establish a strong platform to deliver fur ther growth" - Tim Warrillow, Chief Executive and Co-founder
"The other Board members and I continue to be deeply impressed by the passion and professionalism of the whole team."
"The premium mixed drinks trend continues to spread around the world with Fever- Tree's global market leadership position growing alongside it."
Highlights
441 MILLION BOTTLES SOLD IN 2019
127 MILLION 150ML CANS SOLD IN 2019
#1 MIXER BRAND BY VALUE IN THE UK ON & OFF-TRADE CHANNEL
ADJUSTED EBITDA OF £77.0M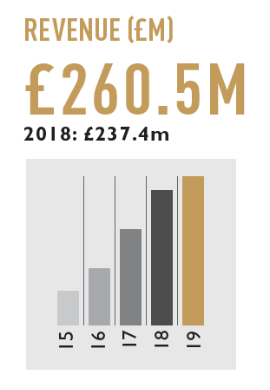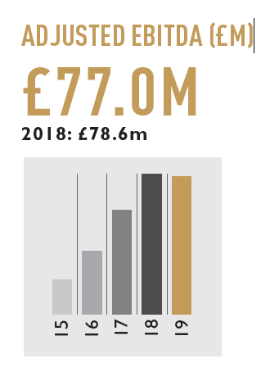 The Group believes adjusted EBITDA to be a key indicator of underlying operational performance, adjusting operating profit for several non-cash items. Adjusted EBITDA for the year ended 31 December 2019 is operating profit of £72.2m before depreciation of £2.2m, amortisation of £0.7m and share based payment charges of £1.9m.