A beautifully balanced blend of specially sourced citrus, including Mexican limes, tangerines and bitter orange, this tonic has been carefully crafted to pair perfectly with Patrón Tequila.
Scroll down for full recipe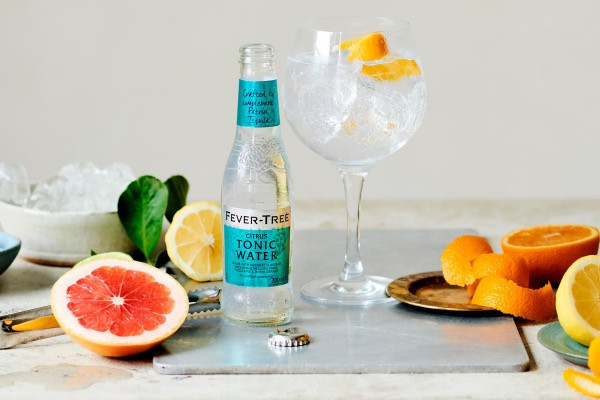 Keep it classic with this simple highball cocktail that makes the most of tequila and Fever Tree tonic water.
Ingredienser
2 1/2 ounces Corazón Blanco Tequila
Mediterranean Tonic water
Squeeze of lime, to taste
Salt (for glass rim)
Metode
Combine all ingredients in a glass over ice.
Garnish with a twist or slice of orange.
Mixers: Mediterranean Tonic Water
Spirits:
No spirits
Tastes: Long and refreshing