Scroll down for full recipe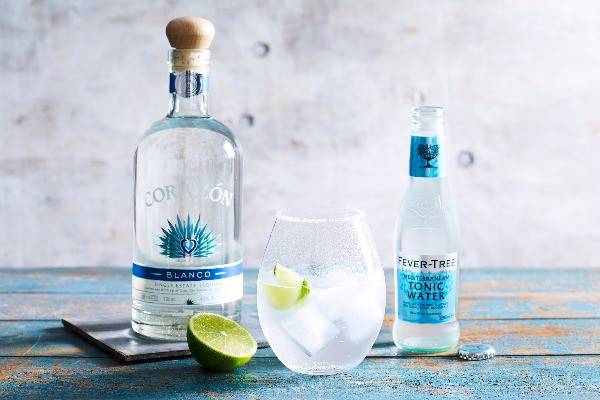 Keep it classic with this simple highball cocktail that makes the most of tequila and Fever Tree Tonic Water.
Tequila Tonic Ingredients
2 1/2 ounces Corazón Blanco Tequila
Mediterranean Tonic water
Squeeze of lime, to taste
Salt (for glass rim)
Tequila Tonic
Rub a wedge of lime around the rim of the glass, then dip the glass in salt.
Combine all ingredients in glass over ice.
Garnish with a squeeze of lime.
Mixers: Mediterranean Tonic Water
Spirits: 1800 Tequila, Don Julio Tequila, Espolon Blanco Tequila, Patron Silver Tequila
Tastes: Long and refreshing