Distillers Cola
We wanted to make a Cola that would do justice to the craftsmanship that goes into producing great whiskey & rum, creating a liquid made with the best naturally sourced ingredients that would allow the subtle & characterful flavors of these unique spirits to shine through. The result is a cola that is rich & complex in flavor, with the perfect level of sweetness to complement and elevate whiskies & rums from the finest distilleries.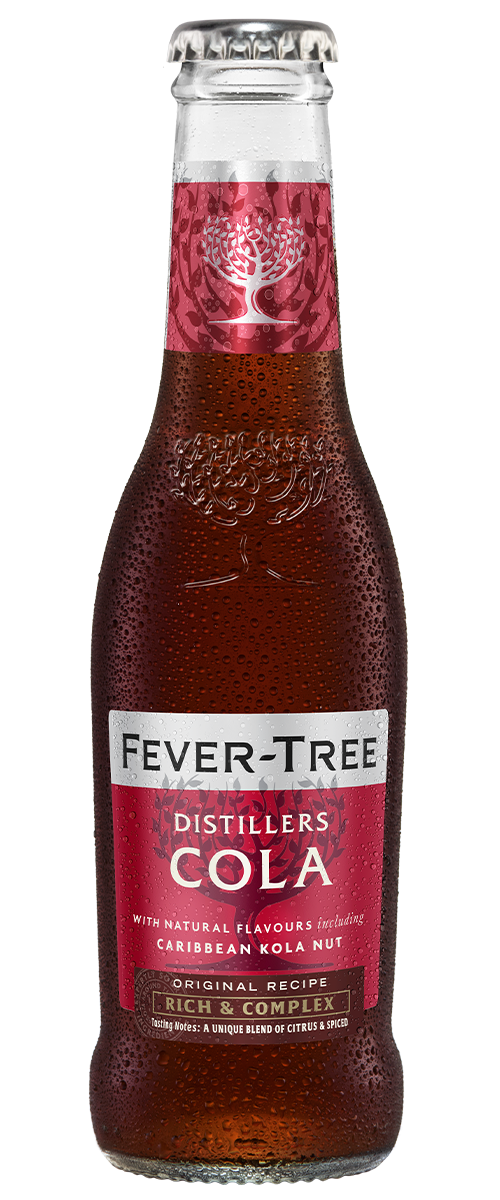 Taste
Rich, rounded and balanced with citrus upfront and complex spice to finish.
Key Ingredients
Our Distillers Cola is made from eleven carefully chosen and blended ingredients including Caribbean kola nuts, Mexican limes, and a selection of distilled botanicals & spices including Jamaican pimento berry & Madagascan vanilla.
Nutritional info
Typical values per 100ml
Protein, fat, fibre, salt
Ingredients
Spring water, sugar, natural flavorings including kola nuts, Jamaican pimento berries, Mexican lime, Sicilian Lemons & Madagascan vanilla.
Stay in the know
Our newsletter brings the world of Fever-Tree straight to your inbox. Expect inspiring new drinks ideas, exciting events and some cracking competitions, too
Click here