The Fever-Tree Board of Directors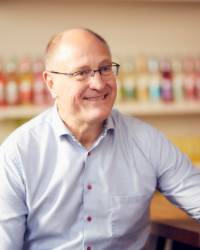 DOMENIC DE LORENZO - N D (CHAIR OF BOTH)
NON-EXECUTIVE CHAIRMAN
Domenic joined the Group as a non-executive Director on 17 May 2018 and is Chair of the Board and Nomination and Disclosure Committees. Domenic is a qualified chartered accountant and brings with him a wealth of management experience in the beverages and consumer goods sector having spent 20 years at SABMiller, the former FTSE 100 beverage company, focusing on strategy and corporate development before reaching the position of Chief Financial Officer and Executive Board Director. Domenic is a non executive Director of Asahi Breweries Europe Group and is a senior consultant to Asahi Group Holdings.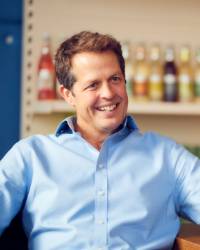 TIM WARRILLOW - D
CO-FOUNDER & CHIEF EXECUTIVE OFFICER
Tim has been the CEO of the Group since 2014. Tim has a business management degree from Newcastle University, specialising in food marketing. During university he started his first business, a waitering agency. In 1998 he joined a London-based advertising and branding agency. Subsequently, he launched the Business Development Consultancy which included identifying opportunities in the premium food and drink sector. It was in this role that he made contact with Charles Rolls, which resulted in the co-founding of Fever-Tree in 2004.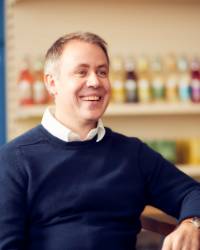 ANDY BRANCHFLOWER - D
CHIEF FINANCIAL OFFICER
Andrew joined the Group in September 2012 and joined the Board on 16 October 2014. Andrew is a graduate of Cambridge University, where he studied natural sciences, and qualified as an ACA in 2007. He worked for a boutique firm specialising in start-ups and fast-growing businesses and prior to joining the Group, was Head of Finance at the Design Council. Andrew joined the Group in September 2012, in the run-up to the investment in the Group by Lloyds Development Capital, and was appointed Finance Director in September 2013.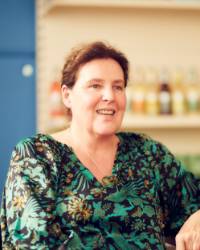 COLINE MCCONVILLE - R A N
INDEPENDENT NON-EXECUTIVE DIRECTOR
Coline joined the Group as a non-executive Director on 7 November 2014. Coline studied law at the University of New South Wales and holds an MBA from Harvard (Baker Scholar). She has previously worked for McKinsey and for Clear Channel as CEO of the International division and was Chairman of the Remuneration Committee at Inchcape plc for 5 years. Coline currently serves as a non-executive director and Remuneration Committee Chair for both of 3i Group plc and Travis Perkins plc. She is also on the German Supervisory Board of TUI AG, since its merger with TUI Travel plc. Coline was Remuneration Committee Chair at TUI Travel plc for three years.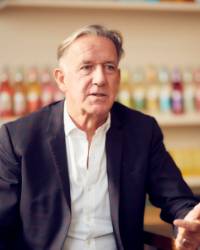 KEVIN HAVELOCK - R A N
SENIOR INDEPENDENT NON-EXECUTIVE DIRECTOR
Kevin joined the Group as a non-executive Director on 11 January 2018. Kevin has more than 25 years' drinks industry experience and was Global President of Refreshment at Unilever from 2011 until the end of 2017, responsible for the Group's €10bn revenue global beverages and ice cream business. Kevin held a wealth of senior leadership positions for Unilever around the world, including Chairman for Unilever UK, Unilever France and Unilever Arabia as well as President, Unilever North America. He was a Unilever Executive Committee member, sat on the Group's Sustainability Board and was co-Chair of the Pepsi/Lipton tea joint venture. Kevin is a Trustee of the Eden Project and sits on the board of The All England Lawn Tennis Club and Championships. Kevin was a non-executive director of Morrisons Plc from February 2018 until it was taken private in October 2021. Kevin is also the Group's designated Non-Executive Director who is responsible for engaging with employees and ensuring that the employee voice is represented in the boardroom.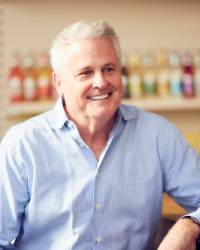 JEFF POPKIN - A N
INDEPENDENT NON-EXECUTIVE DIRECTOR
Jeff joined the Group as a non-executive Director on 11 January 2018. Jeff has significant experience across the North American beverage industry, gathered over almost 30 years, with particular expertise in sales and distribution in the US. His experience spans the beer, spirits, premium non-alcoholic carbonated soft drink and health & wellness beverage categories for a range of global brands. His leadership roles have included CEO of Red Bull Distribution, North America, President of Vita Coco and most recently as North American CEO of Mast-Jägermeister.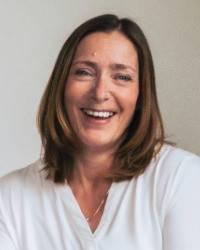 CLARE SWINDELL – R A (CHAIR) N
INDEPENDENT NON-EXECUTIVE DIRECTOR
Clare joined the Group as a non-executive Director on 25 May 2023 and is a qualified Chartered Accountant with extensive experience within the consumer brand sector. She is currently Co-CEO at Camelot, operator of The National Lottery, having joined as CFO in 2017 before being appointed to the board in 2019. Prior to that she was Group CFO at dunnhumby, having previously spent over 17 years at Tesco where she worked across a wide range of operational and financial positions, including CFO for Tesco.com and Group Audit Director.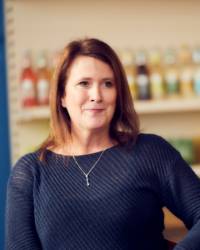 Laura Hagan - R (CHAIR) A N
INDEPENDENT NON-EXECUTIVE DIRECTOR
Laura joined the Group as a non-executive Director on 20 May 2021. Laura joined the Group as a non-executive Director on 20 May 2021. Laura is currently the Chief People Officer at Gymshark, the leading fitness apparel and accessories brand, manufacturer and online retailer. With over 25 years of experience, Laura has held senior positions at Tate & Lyle PLC as Chief HR Officer and at Dyson Limited as Group HR Director. Earlier in her career she worked as a management consultant for Arthur Andersen.
R = Member of the Remuneration Committee
A = Member of the Audit Committee
N = Member of the Nomination Committee
D = Member of the Disclosure Committee