Fever-Tree Sparkling Pink Grapefruit perfectly complements spirits and captures the essence of easy-to-make Spritzes.
Scroll down for full recipe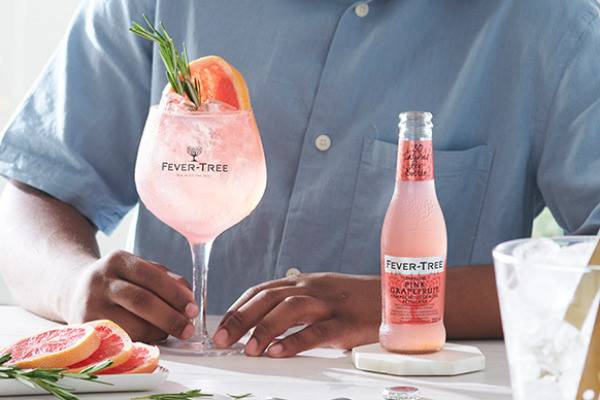 Perfect levels of carbonation and a recipe which includes real juice content provide a peerless rounded base to complement the best premium vodkas, all with only 30 calories per bottle.
Signature Pink Spritz Ingredients
Signature Pink Spritz
In a highball glass full of ice, add vodka* and top with Fever-Tree Sparkling Pink Grapefruit. Garnish with thin grapefruit slices and a sprig of rosemary.
* sub Lillet or Aperol for a floral or fruity twist
Mixers: Sparkling Pink Grapefruit
Spirits: Grey Goose Vodka
Tastes: Fruity and delicious