ALL IT TAKES IS A TOUCH OF TONIC WATER TO MAKE AN IRRESISTIBLE, THIRST-QUENCHING COCKTAIL.
Scroll down for full recipe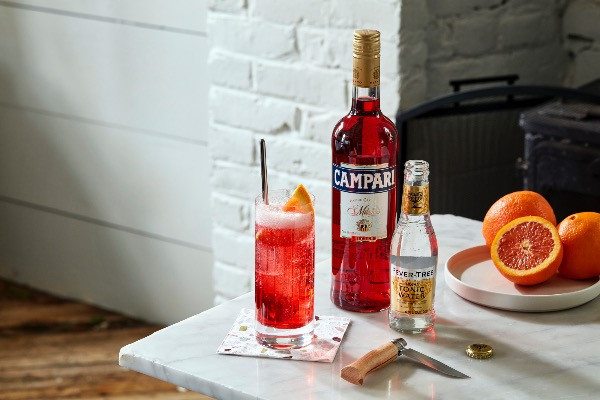 Simplicity is often the key to the best results. And this drink proves the point.
Campari Tonic Ingredients
3 parts Fever-Tree Premium Tonic Water
1 part Campari
Orange Wedge
Campari Tonic
Step One: Scoop generously ice into highball glass.
Step Two: Pour measure of Campari and top with Fever-Tree Tonic.
Step Three: Garnish with a slice of orange.
Mixers: Premium Tonic Water
Spirits:
No spirits
Tastes: Long and refreshing