Ingredients
150ml of our Refreshingly Light Elderflower Tonic Water
50ml of Bloom Gin
Plenty of fresh ice
Orange Peel
Mixing Method
Here are three simple steps to make the perfect gin and tonic:
Step One: Fill your glass to the top with large ice cubes – the more ice, the longer your drink stays refreshingly cool.
Step Two: Pour over a measure of Bloom Gin (1/4) followed by the Fever-Tree Refreshingly Light Elderflower Tonic Water (3/4)
Step Three: Twist the orange peel above your glass to release the aromatic oils before dropping it in the drink
Learn More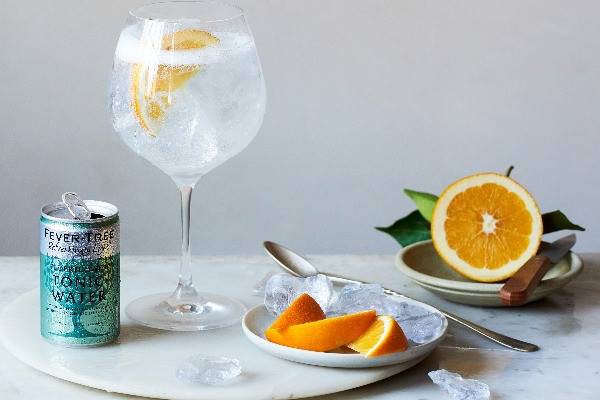 Our Refreshingly Light Elderflower Tonic Water contains English elderflowers which are handpicked when the flowers are most fragrant. The essential oils are blended with the highest quality quinine to create a floral taste with a delicate sweetness.