Ingredients
The following ingredients is all you need to create a juicy Cosmo:
35 ml (2 generous tablespoons) of premium vodka
3 teaspoons of Cointreau
25 ml (5 teaspoons) of cranberry juice
Fever-Tree Mexican Lime Soda
Lime wedge to garnish
Mixing Method
Step one: Fill a tall glass with big fresh ice cubes - the more ice, the longer your drink will stay cold
Step Two: Pour in the vodka, Cointreau and cranberry Juice
Step Three: Top up with Fever-Tree Mexican Lime Soda & garnish with a wedge of lime
To try more of our simple yet delicious recipes, you can purchase our Easy Mixing Recipe book Here
Learn More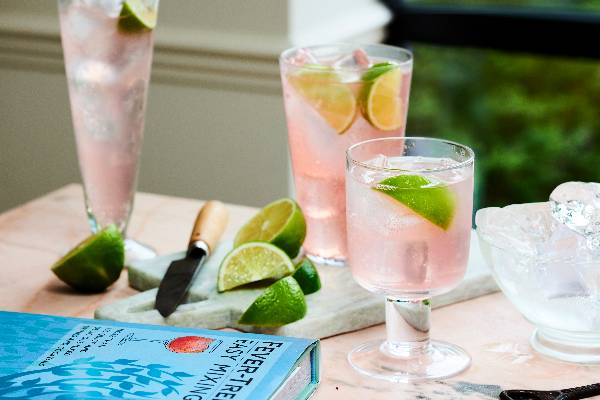 This fresh, fruity twist on a classic cocktail is packed with vibrant full-bodied flavours. Vodka, cranberry juice and Cointreau create a sweet base, and the soda, with it's Mexican Lime essence and Japanese yuzu extract, adds the perfect finish touch. Fresh orange contributes an extra touch of sharpness to bring everything together.