This drink is absolutely perfect for the novice tequila drinkers, as well as the flavor seeking aficionados.
Scroll down for full recipe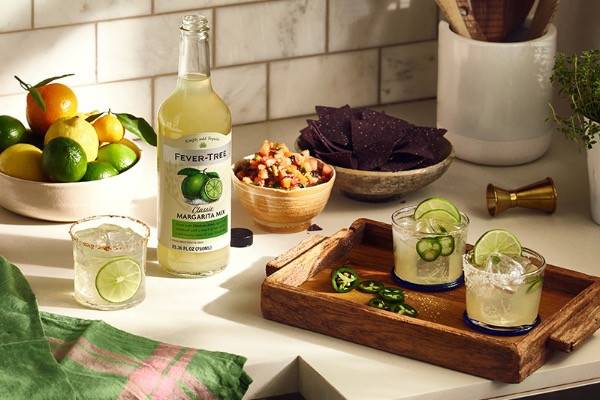 It's fruity, tangy and refreshing making it perfect for your next warm-weather fiesta. With just three simple ingredients, it's easy to make, and it's ready in just 5 minutes!
Passion Fruit Margarita Ingredients
1.5 oz Reposado Tequila
2 oz Fever-Tree Classic Margarita Mix
.5 oz of a passionfruit liqueur (we suggest Chinola)
Fresh jalapeños
Passion Fruit Margarita
Step One: In a shaker tin (or large pint glass) add 1.5 oz of your favorite Tequila
Step Two: Next, add Fever-Tree Classic Margarita Mix
Step Three: For a zesty splash of flavor – use .5oz of a passionfruit liqueur
Step Four: Add 1-2 slices of fresh jalapeños – depending on your spice level
Step Five:Fill your shaker tin or pint glass with ice – shake vigorously – and pour over fresh ice
Pro Tip: A Tajin rim to add an extra dash of flavor to this already delicious bev!
Mixers: Margarita Mixer
Spirits: Herradura Reposado Tequila
Tastes: Full-flavoured warmth