Ingredients
2 oz Fever-Tree Classic Margarita Mix
1.5 oz Reposado Tequila
0.5 oz of a passionfruit liqueur
Fresh jalapeños
Mixing Method
Step One: Fill a shaker or container 3/5full of ice, add Tequila, passionfruit liquer and jalapenos.
Step Two: Add the Margarita Mix, seal and shake for 15 seconds.
Step Three: Strain into a tumbler glass over ice, add jalapenos.
Pro Tip: A Tajin rim to add an extra dash of flavor to this already delicious beverage.
Learn More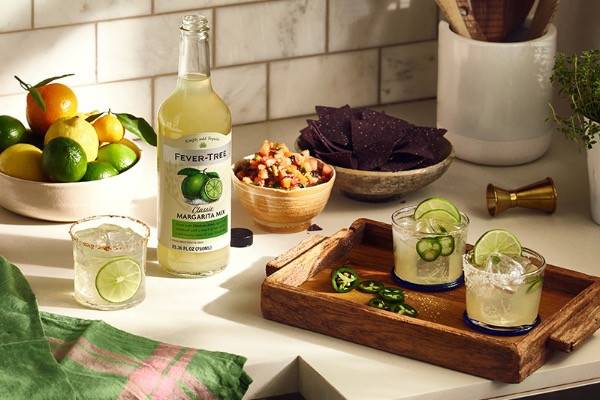 It's fruity, tangy and refreshing making it perfect for your next warm-weather fiesta. With just three simple ingredients, it's easy to make, and it's ready in just 5 minutes!