LIGHT, REFRESHING, AND BURSTING WITH FRESH FLAVORS. THIS WHISKEY COCKTAIL IS A MUST MAKE.
Scroll down for full recipe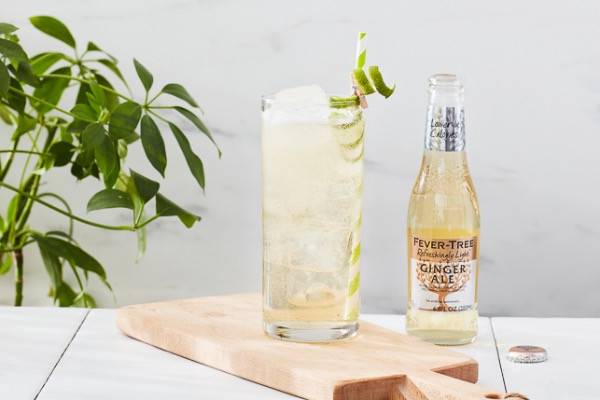 You can of course dress up this whiskey cocktail with some fresh mint, but the combination of whiskey, ginger ale and lime truly can't be beat.
Refreshingly Light Whisky Ginger Lime Ingredients
The simple yet delicious whiskey ginger is a great go-to cocktail that comes together in minutes and relies on just three ingredients.
3 parts Refreshingly Light Ginger Ale
1 part Whisky
Fresh Lime
Refreshingly Light Whisky Ginger Lime
Step One: Add fresh ice cubs to a highball glass.
Step Two: Pour Whisky of choice over ice and top with Fever-Tree Refreshingly Light Ginger Ale.
Step Three: Use a paring knife to cut a limet twist.
Mixers: Refreshingly Light Ginger Ale
Spirits:
No spirits
Tastes: Long and refreshing