Ingredients
2 bottles Fever-Tree Lemon Tonic
1 bottle of fruity red wine
5 oz brandy or cognac
1 each orange, lemon, apple diced
Frozen fruit (strawberries, pineapple and mango)
Mixing Method
Step One: To a large pitcher, add equal-sized chopped fruit.
Step Two: Add over the wine and spirit, stir it together and refrigerate until chilled.
Step Three: Pour in the Lemon Tonic and ice just before serving.
Learn More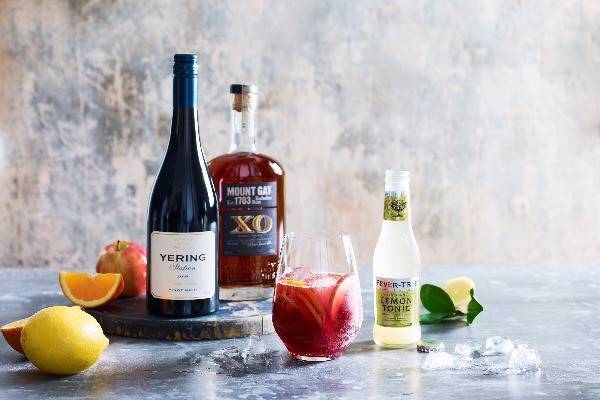 Sangria is a cocktail made for sharing. A fresh, vibrant pitcher of the Spanish punch served during a summer BBQ is guaranteed to put a smile on everyone's faces.
Beyond being a Spanish invention, little is known about the origins of sangria. The name is generally believed to be taken from the Spanish word sangre, which means blood – no doubt in reference to the drink's deep red colour.
Apart from a few staple ingredients, sangria is wonderfully adaptable – recipes vary widely by region and, perhaps more pertinently, what is available! It's a cocktail perfectly suited to spontaneity – a bottle of plonk, a rummage in the back of the liquor cabinet, a good dash of lemonade and whatever you've got left in the fruit bowl can result in a surprisingly delicious and refreshing drink.