It turns out the Paloma, not the Margarita, is Mexico's most beloved cocktail.
Scroll down for full recipe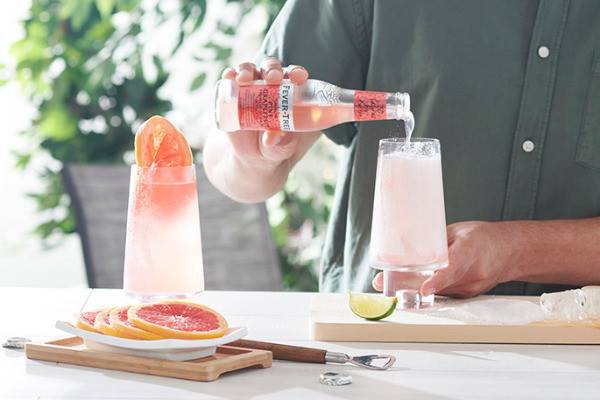 The paloma is a thirst-quenching tequila cocktail that's very simple to mix up. Paloma in Spanish means "dove," and it's a fitting name for this sparking pink grapefruit drink. Though there are variations, two elements are madatory in any paloma recipe: tequila and grapefruit. It's a beautiful pairing, especially with a juicy grapefruit slice and a little fizz.
Sparkling Paloma Ingredients
Sparkling Paloma
Add tequila to a highball glass full of ice and top with Fever-Tree Sparkling Pink Grapefruit. Garnish with a juicy pink grapefruit wedge.
* sub vodka for a Greyhound and add a salt rim to that for a Salty Dog
Mixers: Sparkling Pink Grapefruit
Spirits:
No spirits
Tastes: Long and refreshing