IT TURNS OUT THE PALOMA, NOT THE MARGARITA, IS MEXICO'S MOST BELOVED COCKTAIL.
Scroll down for full recipe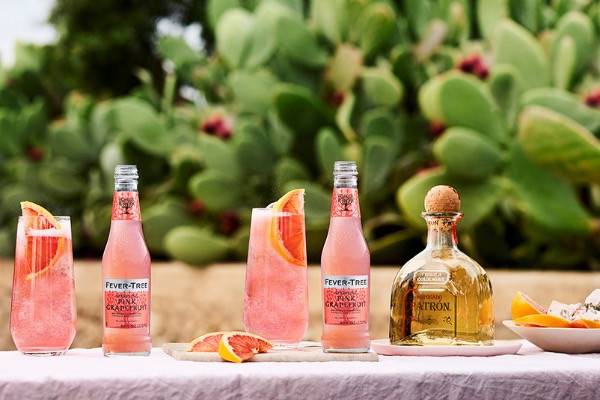 The paloma is a thirst-quenching tequila cocktail that's very simple to mix up. Paloma in Spanish means "dove," and it's a fitting name for this sparking pink grapefruit drink. Though there are variations, two elements are madatory in any paloma recipe: tequila and grapefruit. It's a beautiful pairing, especially with a juicy grapefruit slice and a little fizz.
Sparkling Paloma Ingredients
What goes into that glass of deliciousness? These four simple ingredients should be all you need:
4.5 oz Fever-Tree Sparkling Pink Grapefruit
1.5 oz Tequila
Lots of fresh ice
Juicy Grapefruit wedge
Sparkling Paloma
Simple ingredients make for a simple – but superbly delicious – recipe. All you'll need is to follow these few simple steps for this Sparkling Paloma
Step One: Fill a highball glass to the top with ice.
Step Two: Add the Tequila.
Step Three: Pour in the Sparkling Pink Grapefruit.Garnish with fresh slice of Grapefruit.
Mixers: Sparkling Pink Grapefruit
Spirits:
No spirits
Tastes: Long and refreshing