Though often eclipsed by its gin-based kin, the vodka tonic is a classic in its own right.
Scroll down for full recipe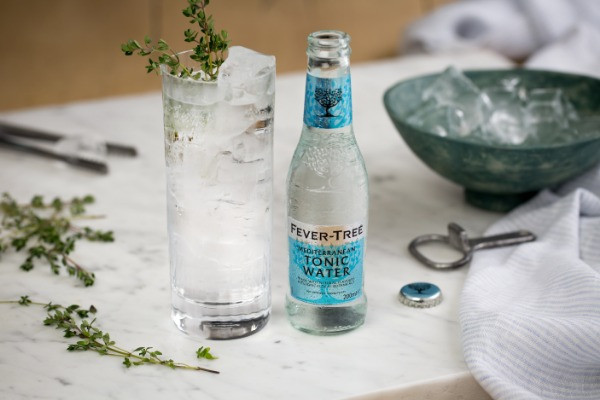 This is a classic long drink that really lets the natural flavours of our tonic water shine through - light, refreshing and highly sippable. Our Mediterranean Tonic Water is perfect for this; its delicately floral and herbaceous notes of the lemon thyme, rosemary and geranium lend a crisp and bright edge to this vodka and tonic.
Ultimate Vodka & Tonic Ingredients
Ultimate Vodka & Tonic
Fill a large wine glass or a highball with plenty of large, fresh ice cubes. Pour over a measure of your favourite vodka then top up with chilled Fever-Tree Mediterranean Tonic Water and garnish with a sprig of lemon thyme or a curl of lemon peel.
Mixers: Mediterranean Tonic Water
Spirits: Tito's Vodka, Absolut Vodka, Crystal Head Vodka, Finlandia Vodka, Skyy Vodka, Stolinchnaya Vodka
Tastes: Long and refreshing