Ingredients
150ml Fever-Tree Italian Blood Orange Soda
50ml (2fl oz) Æcorn Bitter
Fresh Orange wedge
Plenty of ice

Mixing Method
Here are three simple steps to make the perfect sherry and tonic:
Step one: Fill a highball glass with plenty of ice.
Step two: Add the Æcorn Bitter.
Step three: Pour in the Italian Blood Orange Soda. Garnish with an orange wedge.
Learn More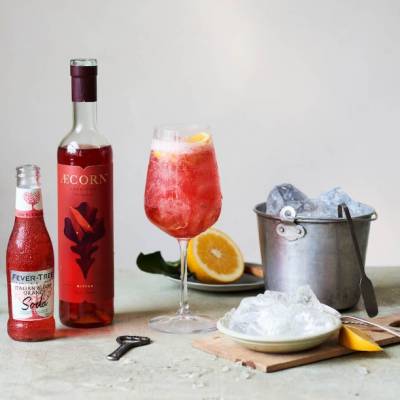 This lighter, longer spin on a classic Negroni may be alcoholfree, but it retains all the feisty flavours of the original. Æcorn'simpressive aperitifs are simply bursting with botanicals. This herby base blends with the bitterness of Fever-Tree Italian Blood Orange Soda to create an authentic take on the famous cocktail.