Scroll down for full recipe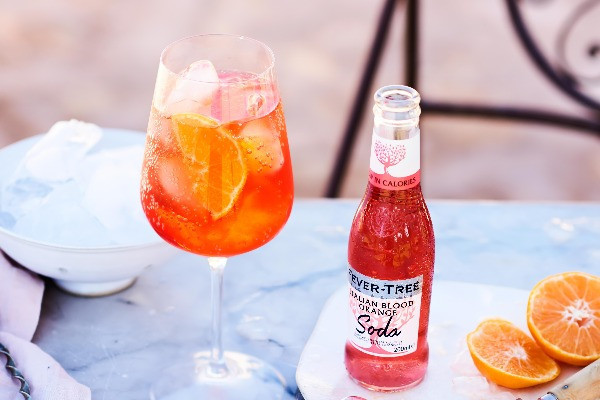 Our Italian Blood Orange Soda is the perfect balance of juicy blood oranges from Sicily combined with a unique blend of herbal botanicals. Simply mix it with vodka for a refeshing and low in calorie Spritz.
Vodka & Blood Orange Spritz Ingredients
How to Make the ultimate Vodka & Blood Orange Spritz
Fill a large wine glass to the top with ice so that the drink remains colder for longer. Pour in a 50ml measure of vodka and top up with Italian Blood Orange Soda. Garnish with a fresh slice of orange and enjoy.
Mixers: Italian Blood Orange Soda
Spirits:
No spirits
Tastes:
No tastes