Negroni Sbagliato? Try our simple Campari Blood Orange Spritz
Scroll down for full recipe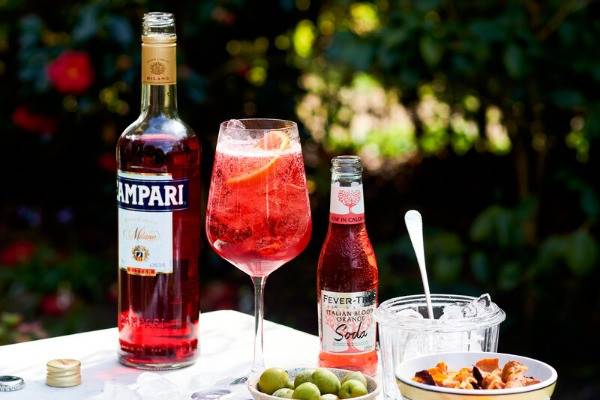 Our simple take on the classic Negroni Sbagliato, using our Italian Blood Orange Soda to lengthen and lighten this cocktail.
Campari Blood Orange Spritz Ingredients
150ml of our Italian Blood Orange Soda Water
50ml of Campari
Plenty of fresh ice
Orange Wedge
How to Make the ultimate Campari Blood Orange Spritz
Here are three simple steps to make the perfect Campari Spritz:
Step One: Fill your glass to the top with large ice cubes – the more ice, the longer your drink stays refreshingly cool.
Step Two: Pour over a measure of Campari (1/4) followed by Fever-Tree Italian Blood Orange Soda (3/4)
Step Three: Add a wedge of orange and enjoy!
You can also add some sweet vermouth if you like yours a little stronger
Mixers: Italian Blood Orange Soda
Spirits:
No spirits
Tastes:
No tastes