Scroll down for full recipe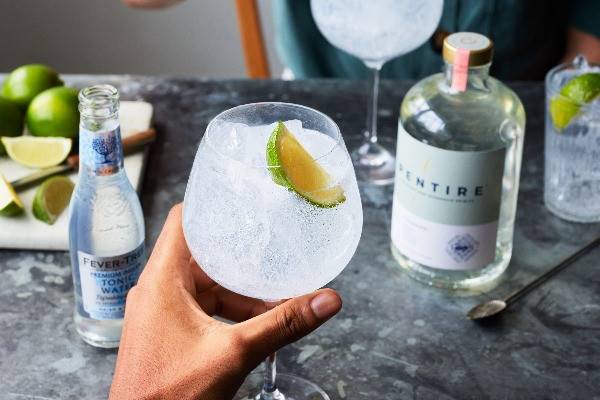 Invigorating and replenishing. Pentire seaward has bright and zesty grapefruit citrus top notes it pairs perfectly with our refreshingly light tonic water.
Light P&T Ingredients
150ml of Refreshingly Light Indian Tonic
50ml of a Pentire Seward
Plenty of fresh ice
Fresh lime wedge
How to Make the ultimate Light P&T
Here are three simple steps to make the perfect P&T:
Step One: Fill your glass to the top with large ice cubes – the more ice, the longer your drink stays refreshingly cool.
Step Two: Pour over a measure of Pentire (1/4) followed by the Fever-Tree Refreshingly Light Tonic Water (3/4)
Step Three: Add lime garnish to finish and enjoy
Mixers: Refreshingly Light Indian Tonic Water
Spirits:
No spirits
Tastes: Long and refreshing