Scroll down for full recipe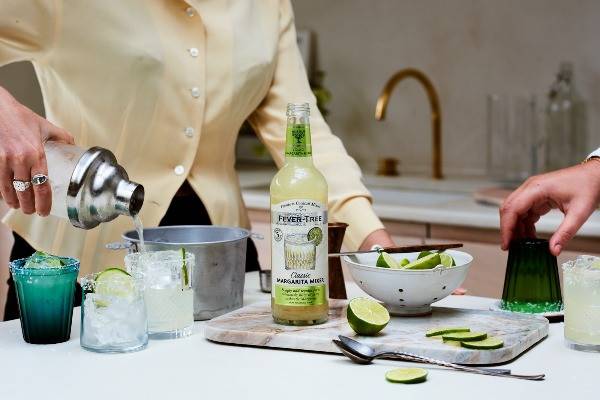 A classic Margarita is hard to beat. And now you can make on in less than a minute. Zesty & Juicy they're packed full of citrus which perfectly compliments tequila. We've created a Margarita Mixer using the finest Mexican Limes, blended with our Italian Blood Oranges which when shaken or stirred with tequila makes a delicious authentic Margarita.
Margarita Ingredients
100ml Fever-Tree Margarita Mixer
50ml Tequila
Plenty of Ice
Watertight container (cocktail shaker, protein shaker, etc)
Lime Wedge (optional)
How to Make the ultimate Margarita
Simply stir your ingredients together, or follow recipe below and shake.
Step one: Fill your watertight container 3/4 full of ice
Step two: Add 100ml Margarita Mixer and 50ml Tequila
Step Three: Seal and shake for 15 seconds.
Step Four: Strain into your favourite glass or serve over ice, and if you like, garnish with fresh lime.
Top Tip: To add a salt rim to your glass just run a lime wedge around the rim then gently press into a plate of salt.
Mixers: Margarita Mixer
Spirits:
No spirits
Tastes:
No tastes