Ingredients
150ml of Fever-Tree Elderflower Tonic Water
50ml of Salcome's Midnight Sun
A wedge of fresh grapefruit
Plenty of ice
Mixing Method
Here are three simple steps to make the perfect gin and tonic:
Step One: Fill a Copa or large wine glass with plenty of ice.
Step Two: Add the Midnight Sun.
Step Three: Pour in the Fever-Tree Elderflower Tonic Water. Garnish with a wedge of grapefruit.
Learn More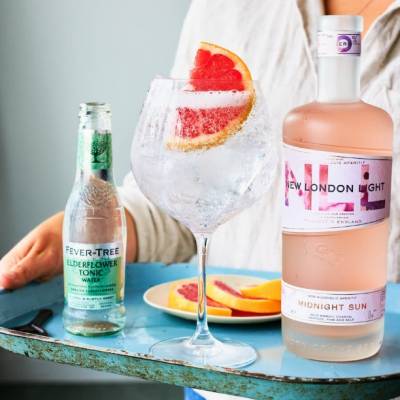 Midnight Sun has a delicate combination of floral elderflower and fresh pine with a hint of berry sweetness it pairs perfectly with our Elderflower tonic for light G&T when you're not drinking.