Scroll down for full recipe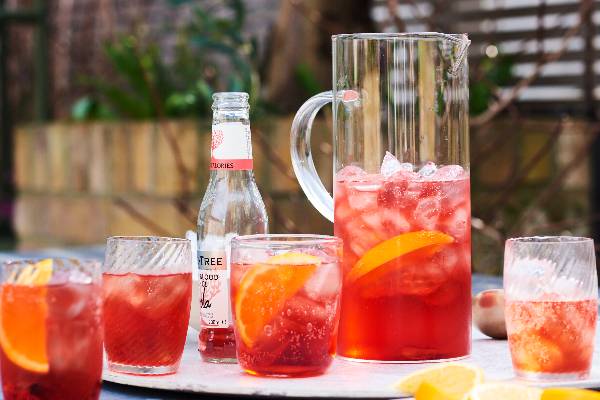 The negroni is itself a twist on an existing cocktail, created when an Italian counted asked his bartender to swap soda water in his americano for gin. The gin fueled spin on the now classic Negroni carries on the tradition of tweaking, adding Fever-Tree Italian Blood Orange Soda for a longer, more refreshing twist.
Negroni Pitcher Ingredients
These ingredients will create a pitcher which will provide you with 4 delicious serves of negroni:
100ml Sipsmith London Dry Gin
100ml Campari
100ml Martini Roso Vermouth
700ml Fever-Tree Italian Blood Orange Soda
Orange Wedges, to garnish
How to Make the ultimate Negroni Pitcher
Follow the below steps to provide your guests with a delicious Negroni:
Step One: Fill a pitcher three-quarters full with ice cubes
Step Two: Pour in the gin, Campari and vermouth.
Step Three: Top up with Fever-Tree Italian Blood Orange Soda
Step Four: Garnish with Oranges wedges
To try more of our simple yet delicious recipes, you can purchase our Easy Mixing Recipe book Here
Mixers: Italian Blood Orange Soda
Spirits:
No spirits
Tastes:
No tastes