A warming wintery twist on the classic G&T
Scroll down for full recipe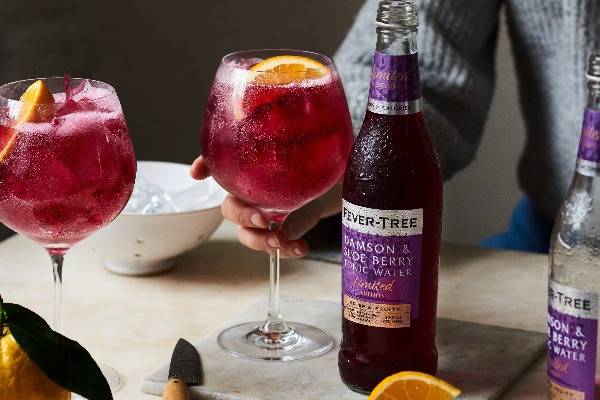 Inspired by the seasons, Damson & Sloe is crafted with the best that nature has to offer, using locally sourced ingredients harvested at their prime. Like our jammy Damsons, which are handpicked in Herefordshire on a third-generation family-owned farm, Or our Sloes, foraged in the foothills of the Black Mountains by a small skilled team led by the 'Queen of the Hedgerows'.
Full-bodied and designed to pair perfectly with London Dry Gin, this Limited-Edition twist on your G&T is the perfect way to welcome Autumn.
Seasonal G&T Ingredients
150ml of our Limited Edition Damson & Sloe Berry Tonic Water
50ml of a classic London Dry
Plenty of fresh ice
Orange Slice
How to Make the ultimate Seasonal G&T
Here are three simple steps to make the perfect gin and tonic:
Step One: Fill your glass to the top with large ice cubes – the more ice, the longer your drink stays refreshingly cool.
Step Two: Pour over a measure of gin (1/4) followed by the Fever-Tree Limited Edition Damson & Sloe Berry Tonic Water (3/4)
Step Three: Run the orange slice around the rim of the glass before dropping it in the drink
Mixers: Limited Edition Damson & Sloe Berry Tonic Water
Spirits:
No spirits
Tastes:
No tastes