Ingredients
150ml of our Limited Edition Damson & Sloe Berry Tonic Water
50ml of a classic London Dry
Plenty of fresh ice
Orange Slice
Mixing Method
Here are three simple steps to make the perfect gin and tonic:
Step One: Fill your glass to the top with large ice cubes.
Step Two: Add the Gin.
Step Three: Pour the Damson & Sloe Berry Tonic. Garnish with an orange slice.
Learn More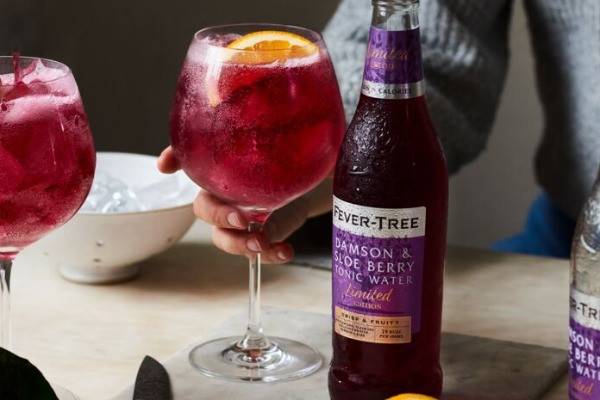 Inspired by the seasons, Damson & Sloe is crafted with the best that nature has to offer, using locally sourced ingredients harvested at their prime. Like our jammy Damsons, which are handpicked in Herefordshire on a third-generation family-owned farm, Or our Sloes, foraged in the foothills of the Black Mountains by a small skilled team led by the 'Queen of the Hedgerows'.
Full-bodied and designed to pair perfectly with London Dry Gin, this Limited-Edition twist on your G&T is the perfect way to welcome Autumn.