Berries & bubbles come together in sweet harmony
Scroll down for full recipe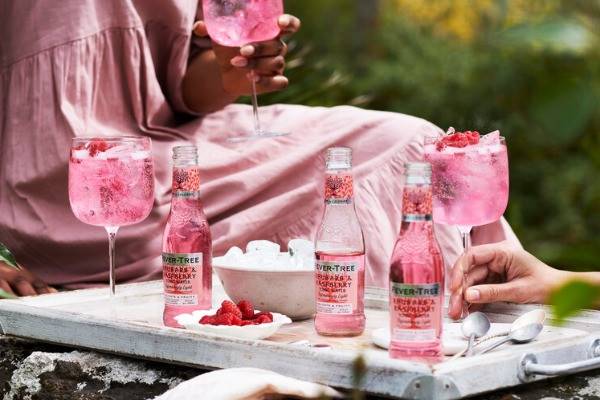 This deep, well-rounded drink sees berries and bubbles come together in sweet harmony to create a rich, sparkling spritz. Juicy Aperol and prosecco kick the cocktail off, offering a vibrant combination of bubbly, syrupy textures. Fruity tonic tops it off decadently with a light, frothy fizz.
Wild Berry Spritz Ingredients
Here are the ingredients you need to create this gorgeous summer drink
50 ml of Aperol
50ml of Prosecco
Raspberries
How to Make the ultimate Wild Berry Spritz
Here are three simple steps to make the perfect gin and tonic:
Step One: Fill your glass to the top with large ice cubes – the more ice, the longer your drink stays refreshingly cool.
Step Two: Add the Aperol & prosecco, topped up with Refreshingly Light Rhubarb & Raspberry Tonic Water
Step Three: Garnish with Raspberries to finish and enjoy
To try more of our simple yet delicious recipes, you can purchase our Easy Mixing Recipe book Here
Mixers: Rhubarb & Raspberry Tonic Water
Spirits:
No spirits
Tastes:
No tastes