Ingredients
Here are the ingredients you need to create this gorgeous summer drink
Mixing Method
Here are three simple steps to make the perfect gin and tonic:
Step One: Fill a Copa glass to the top with large ice cubes.
Step Two: Add the Aperol & prosecco.
Step Three: Pour in the Rhubarb & Raspberry Tonic. Garnish with Raspberries.

To try more of our simple yet delicious recipes, you can purchase our Easy Mixing Recipe book Here
Learn More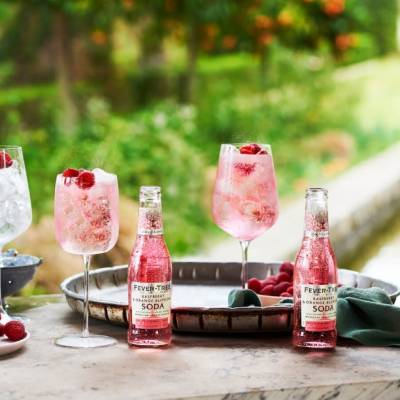 This deep, well-rounded drink sees berries and bubbles come together in sweet harmony to create a rich, sparkling spritz. Juicy Aperol and prosecco kick the cocktail off, offering a vibrant combination of bubbly, syrupy textures. Fruity tonic tops it off decadently with a light, frothy fizz.