FEVER-TREE SPARKLING PINK GRAPEFRUIT PERFECTLY COMPLEMENTS SPIRITS & CAPTURES THE ESSENCE OF EASY TO MAKE SPRITZES.
Scroll down for full recipe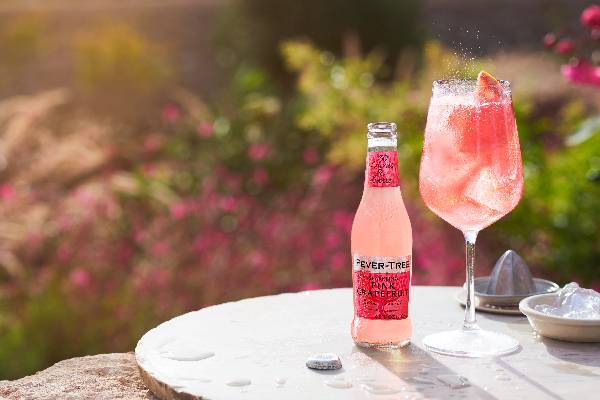 Perfect levels of carbonation and a recipe which includes real juice content provide a peerless rounded base to complement the best premium vodkas, all with only 30 calories per bottle.
Signature Pink Spritz Ingredients
3 parts Fever-Tree Sparkling Pink Grapefruit
1 part vodka
Slice of Grapefruit
Signature Pink Spritz
Simple ingredients make for a simple – but superbly delicious – recipe.
Step One: Fill a large wine glass to the top with ice so that the drink remains colder for longer.
Step Two: Pour in vodka & top up with our Sparkling Pink Grapefruit.
Step Three: Garnish with fresh slice of Grapefruit.
Mixers: Sparkling Pink Grapefruit
Spirits: Grey Goose Vodka
Tastes: Fruity and delicious