Ingredients
This super simple recipe requires the following ingredients:
4 strawberries, halved, plus a few extra halves to garnish
200ml (7fl oz) Hendrick's Gin
2 lemons, cut into quarters
800ml (27fl oz) Fever-Tree Elderflower Tonic Water
Mint sprigs, to garnish
Mixing Method
Follow these three steps to make a Strawberry & Elderflower Collins (makes 4 large drinks)
Step one: Add the strawberries to an empty pitcher. (2-litre pitcher)
Step two: Pour in the gin and squeeze over the lemon quarters, then drop them into the pitcher.
Step three: Stir well and leave for 10 minutes.
Step four: Fill the pitcher three-quarters full with ice cubes. Top up with the tonic water.
Step Five: Serve with a mint sprig and a strawberry half in each glass to garnish.
To try more of our simple yet delicious recipes, you can purchase our Easy Mixing Recipe Book Here
Learn More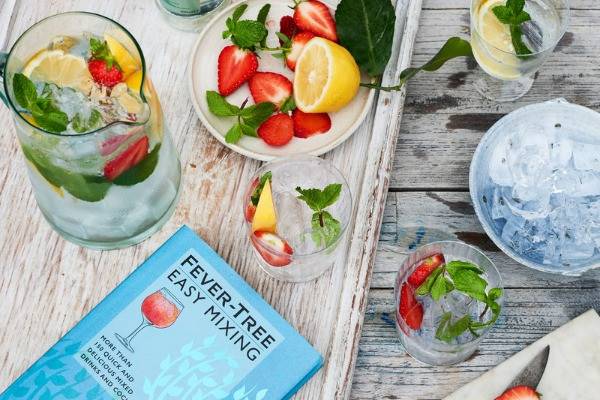 Strawberries add a sharp sweetness to this classic gin cocktail. They also give it a beautiful blush of colour. When the bright, leafy mint and flowery essence of elderflower chime in, you're treated to a long, refreshing drink with all the aromas, tones and textures of an English country garden.