Spring has sprung and with that comes our pick of the season and the newest addition to our growing Sparkling soft drinks range, Cloudy British Apple with a twist of Garden Mint. A celebration of the best of British ingredients, Cloudy British Apple is a classic flavour reimagined the Fever-Tree way. Crisp, juicy, and subtly sweet, simply pour over ice and enjoy on its own.
Cloudy British Apple is crafted with Dabinett apples, grown locally on Stocks Farm; a 200-year-old apple and hop farm on the picturesque border of Herefordshire & Worcestershire. As a variety of cider apple, Dabinett are renowned for their tart bittersweet taste, making them perfect for the adult palate.

To add complexity, the apples are delicately blended with Moroccan mint. The result? A subtly sweet, crisp and refreshing drop: best served on its own over ice with a garnish of mint.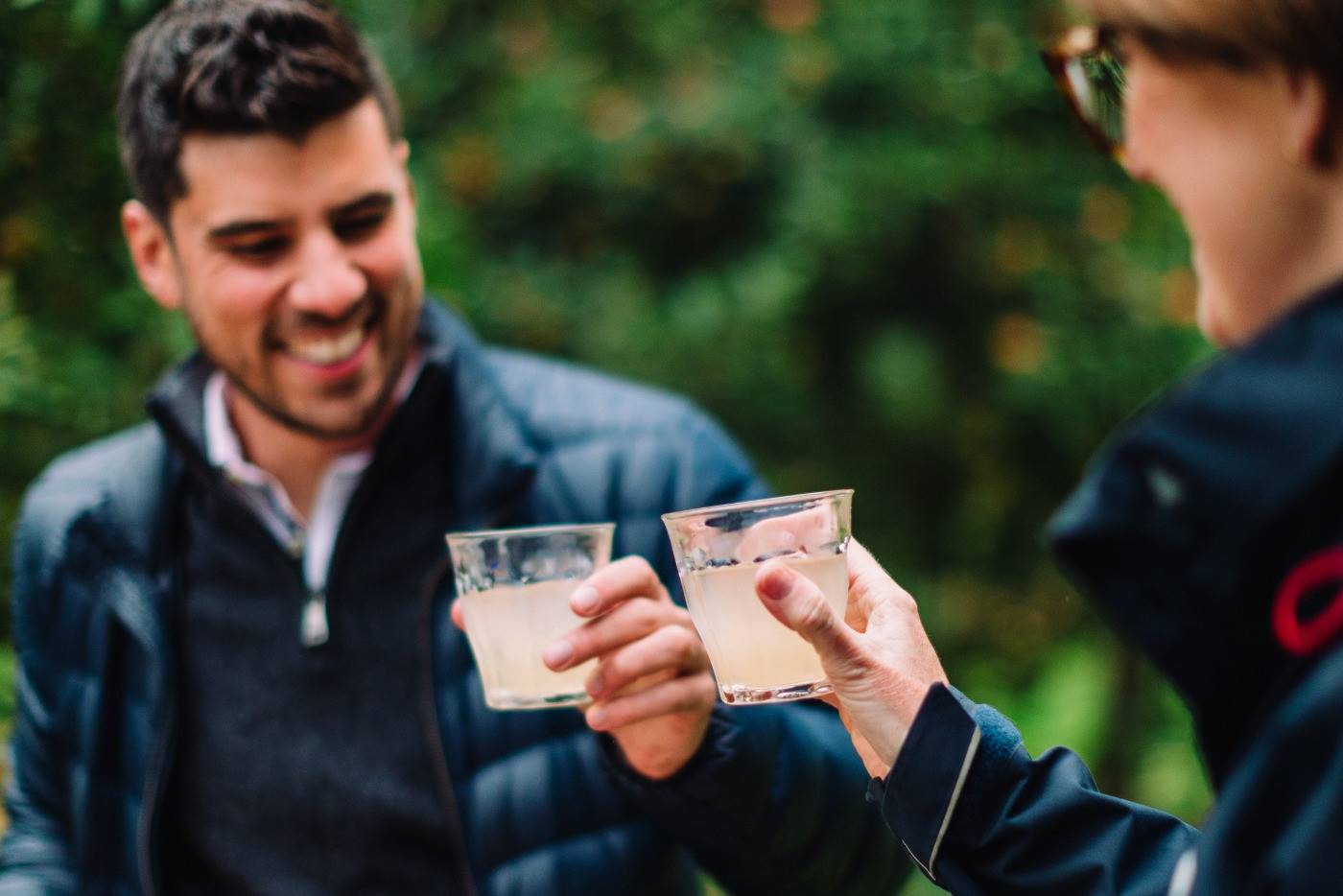 sophisticated soft drinks
When it comes to soft drinks, we believe adults have been underserved. Short of drinking overly sweet, sugary softs, it has not been easy to find more sophisticated options that offer great taste, whilst also being low in calories. Our new sparkling soft drinks range is designed to solve this, with all products in the range being low in calories and crafted with natural ingredients and no artificial flavours or sweeteners. Our new Cloudy British Apple joins Sicilian Lemonade, Ginger Beer and Italian White Grape and is available now in Sainsbury's and select, bars, pubs and restaurants.