Scroll down for full recipe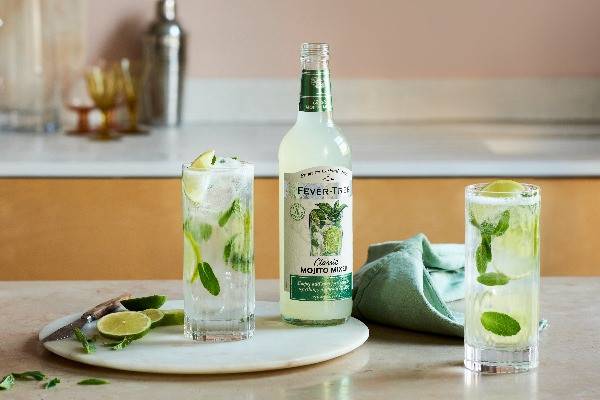 Although the origin of the mojito is uncertain, there can be no doubt this Cuban classic is one of the world's most popular cocktails. We've created a Mojito Mixer using the finest Mexican Limes, and Moroccan mint which when stirred with rum & mint makes a refreshing authentic Mojito in moments.
Mojito Ingredients
125ml Fever-Tree Mojito Mixer
50ml Rum
Plenty of Ice
Mint Sprigs
Lime Wedge (optional)
How to Make the ultimate Mojito
Making the perfect Mojito at home every time couldn't be easier, you simply stir your ingredients together.
Step one: Fill your glass with ice.
Step two: Add 125ml Mojito Mixer and 50ml Rum.
Step Three: Add fresh mint and stir well.
Step Four: Garnish with more mint and a lime wedge.
Top Tip: Traditionally white rum is used in Mojito's, but this also tastes great with dark rum.
Mixers: Mojito Mixer
Spirits:
No spirits
Tastes:
No tastes