Ingredients
These are the ingredients you need to make this delicious mojito:
200ml Fever-Tree Sicilian Lemonade
50ml Vodka
10 mint leaves
1 wedge of lemon
Raspberries
Mixing Method
Step One: Fill a highball glass with ice. Tear the mint leaves and add to the glass along with lemon wedge.
Step Two: Add raspberries and pour over the vodka.
Step Three: Pour in the Sicilian Lemonade.
Learn More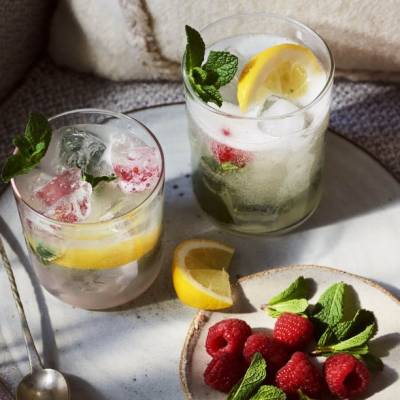 By using vodka in place of the rum, this twist on a traditional Mojito arguably creates a whole new cocktail. The clean qualities of vodka make it the perfect spirit for the Cuban classic. Vodka offers renewed freshness to the mint, crisps up the lemons, and allows the sharp sweetness of the raspberries to shine through.