The Ultimate Spanish Sundowner
Scroll down for full recipe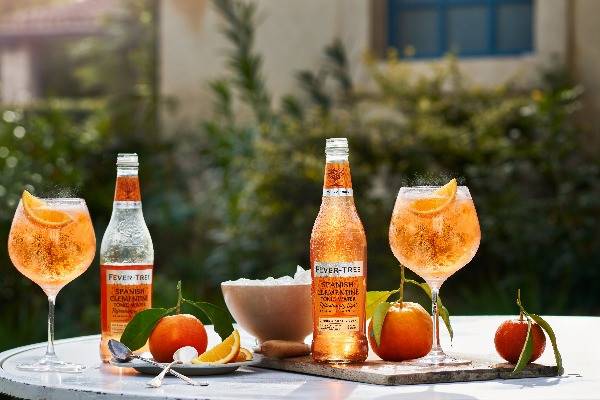 The sweet, juicy notes of the clementines make this tonic water the perfect accompaniment to London dry gins, creating a delicious orange serve to be enjoyed all year round.
Spanish Clementine G&T Ingredients
This super simple recipe requires the following ingredients:
50ml London Dry Gin
Refreshingly Light Spanish Clementine Tonic Water
Slice of Orange
Plenty of ice
How to Make the ultimate Spanish Clementine G&T
Follow these three steps to make a juicy G&T:
Step One: Fill a Copa glass with fresh ice - the more ice, the longer your drink will stay cold
Step Two: Pour in 50ml of your favourite London Dry Gin and top up with Fever-Tree's refreshingly light Spanish Clementine tonic water.
Step Three: Garnish with a slice of Orange.
Mixers: Refreshingly Light Spanish Clementine Tonic Water
Spirits:
No spirits
Tastes:
No tastes