IT'S A CRYING SHAME THAT SLOE GIN IS ADORED FOR TWO WEEKS IN THE YEAR THEN RELEGATED TO THE BACK OF THE CUPBOARD UNTIL NEXT CHRISTMAS.
Scroll down for full recipe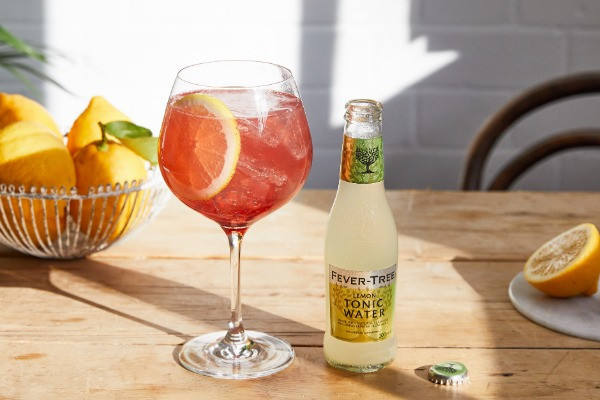 Sloe gin is deliciously sweet with rich notes of plum and red berries. Combining this fruity sweetness with the bitter notes found in Fever-Tree Lemon Tonic Water makes for a perfectly balanced and refreshing long drink. This is the perfect daytime cocktail and is ideal for those looking for something sweeter than an ordinary gin and tonic.
Sloe Gin and Lemon tonic Ingredients
Sloe Gin and Lemon tonic
Step One: Fill a large copa glass with plenty of large, fresh ice cubes.
Step Two: Pour over a 1 part measure of your gin then top up with Fever-Tree Lemon Tonic slowly and give a gentle stir.
Step Three: Top with a fresh slice of lemon and enjoy.
Mixers: Lemon Tonic
Spirits: Bramley & Gage Sloe Gin, Hayman's Sloe Gin, Morrison & Mackay Bramble Gin Liqueur, Sipsmith Sloe Gin
Tastes: Long and refreshing, Fruity and delicious