Quinine has been used for centuries to treat malaria. Derived from the bark of the Cinchona or 'fever tree', quinine has proved a highly effective treatment against the malaria parasite for over 350 years. However, it was during the 1800s that British troops in India were given quinine to take as a daily medicine to stop them contracting Malaria.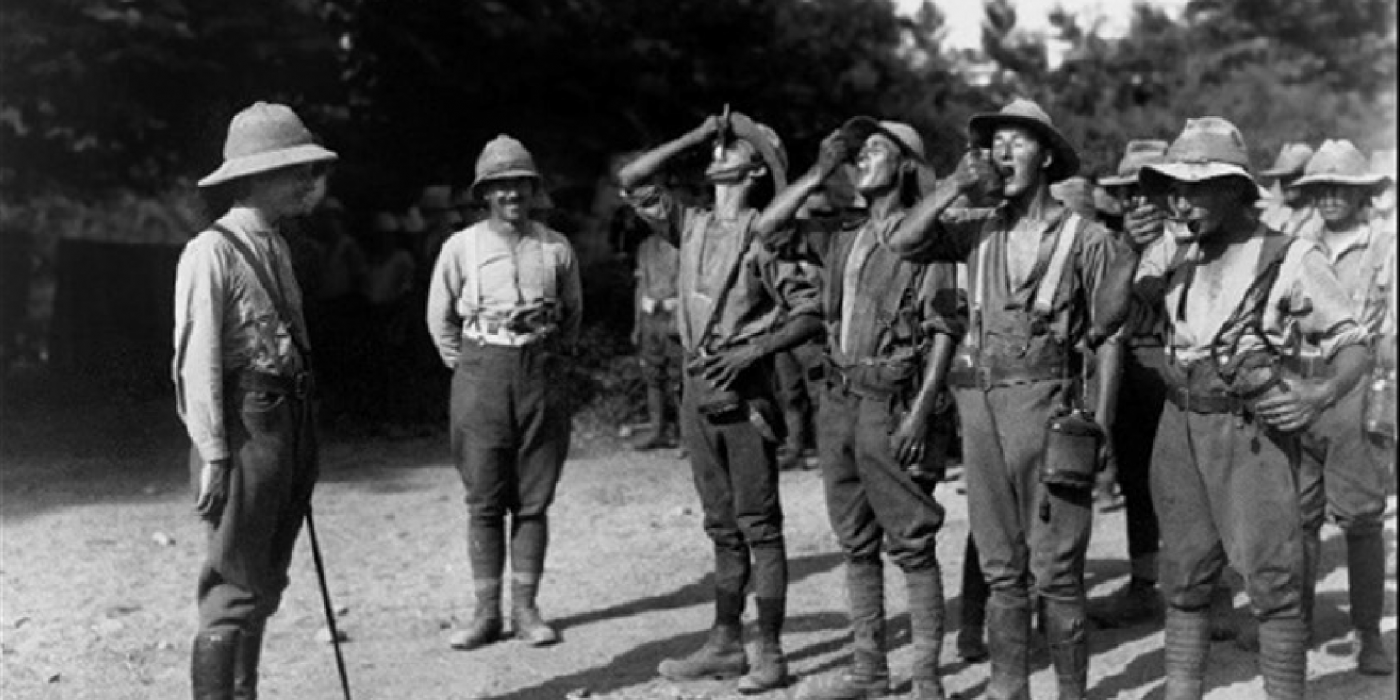 Quinine is a bitter substance and so to help 'the medicine go down', they mixed it with water, sugar and local fruits and, in doing so, created the first tonic water. However, the British troops also always carried a ration of gin with them. So, with their officers' permission, they added an expedient of gin to their daily tonic and thus was born the gin and tonic that is so beloved today.
Since Victorian times, methods of abating malaria and treating its symptoms have improved vastly but many medicines still use quinine at its base.
A lot of tonic waters available to buy do not use real quinine, using artificially synthesised substitutes instead. At Fever-Tree, we not only use real quinine but the highest-quality, medicinal-grade quinine from a small producer on the border of Rwanda and the Democratic Republic of Congo.
Its inclusion in our recipes adds the clean and crisp signature bitter note that our customers expect from a Fever-Tree tonic water.
In recent days, we have been receiving increasing numbers of questions from consumers asking whether there is a similarity to the quinine we use in our tonic waters and hydroxychloroquine, a common anti-malarial drug that, in some quarters, has been touted as a possible "miracle drug" in the fight against COVID-19. Therefore, we thought it would be helpful to provide answers to some of these questions.
Your questions answered...
But before we do and just to be very clear, scientific advice to prevent the spread of Coronavirus is to maintain social distancing – keeping a safe distance between yourself and anyone outside of your household – and practice excellent personal hygiene – thoroughly washing hands where available and substituting with the use of antibacterial gel elsewhere.
We would not advise using our tonic water for anything other than making a tasty drink to keep your spirits up during this difficult time.
Is hydroxychloroquine the same as quinine?
Hydroxychloroquine and quinine are both used in anti-malarial drugs, however the quinine we use is naturally derived from the bark of the Cinchona tree; Hydroxychloroquine is synthetically manufactured.
Could quinine protect me from COVID-19?
There is no proven scientific evidence that quinine or hydroxychloroquine can protect against or treat COVID-19.
Does your tonic water contain hydroxychloroquine?
How much quinine do you use in each bottle?
All of our tonic waters contain quinine at a level permitted by the FSA and the FDA; the exact amount we use in each flavour is a closely guarded secret. However, in every product, the proportion of quinine is still very significantly below the levels found in anti-malaria drugs.
If I drink enough of your tonic would it have the same effect as taking a dose of hydroxychloroquine?
No, anti-malaria drugs contain a significantly higher amount of quinine than tonic water so we would not advise using our tonic water for anything other than making a delicious drink to keep your spirits up during this difficult time.