ALTHOUGH THE ORIGIN OF THE MOJITO IS UNCERTAIN, THERE CAN BE NO DOUBT THIS CUBAN CLASSIC IS ONE OF THE WORLD'S MOST POPULAR COCKTAILS.
Scroll down for full recipe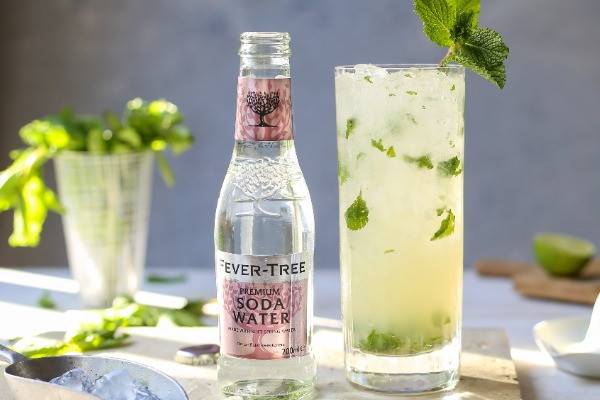 Sharp, tangy and refreshing, the Mojito is the signature cocktail of Cuba, and the perfect accompaniment to long, hot summer nights. The exact origin of the Mojito cocktail is uncertain, but the most widely accepted story dates to the 16th century, when Sir Frances Drake's ships were headed for Havana; his crew onboard were suffering a particularly bad outbreak of scurvy and dysentery. The locals were known to have remedies for tropical illnesses, so a boarding party went ashore and returned with a medicine made up of sugar cane rum, lime, sugar cane juice and mint. Although it wasn't called a Mojito at the time, it's the first record of the ingredients being mixed together as a drink.
Mojito Ingredients
50ml White Rum
Juice of 1 lime
1tsp granulated sugar
Handful of small mint leaves, plus an extra sprig to serve
Plenty of ice
How to Make the ultimate Mojito
Step One: In a highball glass, crush the grains of sugar against the mint leaves. Add crushed ice.
Step Two: Add over the rum then stir the mixture.
Step Three: Pour in the Premium Soda Water and garnish with mint.
Mixers: Premium Soda Water
Spirits: Bacardi Carta Blanca Rum, Cruzan White Rum, Havana Blanco Rum, Mount Gay Silver Rum
Tastes: Long and refreshing