There's not much that hits the spot quite like a gin & tonic.
Scroll down for full recipe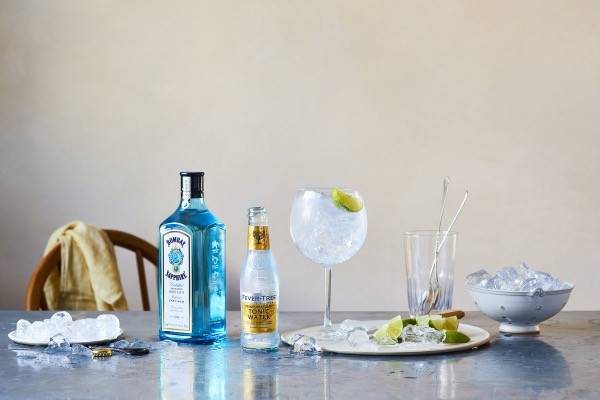 The history of the gin and tonic is closely linked to modern British history. It is a product of soldiers stationed in India who mixed their medicinal dose of quinine water to ward off malaria with their daily ration of gin. Fast forward to the present day, gin and tonics are more popular than ever.
Gin and Tonic Ingredients
3 parts Fever-Tree Premium Tonic Water
1 part classic London Dry gin, such as Bombay Sapphire
Plenty of fresh ice
A fresh lime slice
Gin and Tonic
HOW TO MAKE THE ULTIMATE GIN & TONIC
Here are three simple steps to make the perfect gin and tonic:
Step One: Fill your glass to the top with large ice cubes – the more ice, the longer your drink stays refreshingly cool.
Step Two: Pour over a measure of gin (1/4) followed by the Fever-Tree Mediterranean Tonic Water (3/4)
Step Three: Add lime to finish and enjoy
Mixers: Premium Tonic Water
Spirits: Bombay Sapphire Gin
Tastes: Long and refreshing